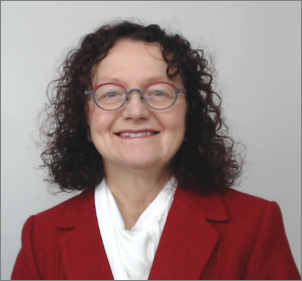 On December 13, 1989, in the same year that Nintendo released its revolutionary Game Boy, Ann Rockley, then a technical writer, changed her career trajectory by declaring herself a freelance content strategist. It was this first foray into the world of entrepreneurism thirty years ago that led Rockley to found The Rockley Group, Inc., a consultancy that specializes in developing intelligent content management strategies and underlying information architecture.
Known as a "luminary" in the content management industry – and dubbed the "Mother of Content Strategy" by content strategy maven, Kristina Halvorson – Rockley has been instrumental in establishing the fields of online documentation, content reuse, unified content strategies, structured content management best practices, and intelligent content.
"Ann Rockley's work laid the foundation for every smart word that's been spoken about content structure, reuse, and governance over the past two decades," proclaims Halvorson. "Her vision inspired me to look beyond words on a web page and see content as a critical business asset that needed strategic consideration from day one. She continues to inspire my work, every day. She's my hero."
"Ann Rockley has been a bright light in the content industry for the last thirty years," declares Paul Perrotta, a former director of content operations for several large US-based information technology firms. "Her steady and consistent methodology is an eye of calm in an otherwise raging storm of business trends, technology, and questionable practice. We are much the better for having her here!"
Spain-based content strategy consultant, Noz Urbina, adds that "Rockley has truly been a pillar in the content community with a lifetime of achievements behind her. Her efforts and her innovations have touched thousands of content professionals, and by extension, the experience of millions if not billions of end-users around the world. She has both pioneered and championed methods that have become industry standards in all types of content from documentation to marketing and beyond. She is in every sense of the term, a 'thought leader'."
Academic leaders also sing her praises and teach the Rockley methodologies in some of the world's most innovative information development schools. Robert J. Glushko, Adjunct Professor of Cognitive Science at the University of California, Berkeley, says that it's difficult to be concise when speaking about Rockley's work. "Her influences have been both innovative and inspirational. She showed us that reuse and retargetability of intelligent content were essential strategic prerequisites for business to succeed in an increasingly information-intensive economy characterized by rapid technology change."
UK-based content operations specialist, Rahel Anne Bailie, Director of Content for Babylon Health, applauds Rockley's generosity in sharing her knowledge with others. "Ann has been generous with both her extensive industry knowledge and her guidance. I've considered her my mentor for two decades, and continue to learn from her."
Rockley's innovative approach to managing content led her to create the Intelligent Content Conference, an annual international gathering of content strategy professionals that was purchased in 2014 by the Content Marketing Institute.
Ann Rockley has been actively involved in helping to define industry best practices in structured content management, content strategy, and content reuse for decades. Her presentations, webinars, conference workshops, papers, articles, and books have helped content strategists, content architects, and content engineers to provide the companies they serve with capabilities designed to connect content to those who need it, when, where, and how they desire to consume it.
Rockley is the primary author of the seminal content strategy book, Managing Enterprise Content: A Unified Content Strategy (2001, revised 2012 New Riders) and co-author of Intelligent Content: A Primer (2015 XML Press) with Charles Cooper and Scott Abel.
Rockley has contributed her knowledge and experience to help develop the Information Design certificate program at the University of Toronto where she also taught information design and enterprise content management classes. Rockley taught Information Strategy for the last three years as Adjunct Lecturer in the MSc programme in Information Design and Development, Cork Institute of Technology.
Rockley and her team continue to innovate, design, provide consulting services, and teach.